One of the most famous books about the New Medicine (GNM / 5BN) is the book "The psychic roots of diseases" by Björn Eybl. It was written in german and was translated into more than 10 languages already. All these translations are available as ebooks / PDFs for free – and can be downloaded on this page, together with other helpful material.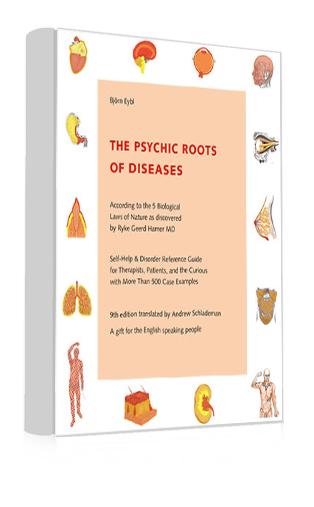 Please choose your language for free download
Thank you for your DONATION


Donations goes to the publisher IBERA and will be used by Björn Eybl to finance further translations.

English: THE PSYCHIC ROOTS OF DISEASES (10th edition)
PowerPoint Presentations


Spanish: LAS CAUSAS ANÍMICAS DE LAS ENFERMEDADES (9th edition)

Russian: Психические истоки заболеваний (7th edition)

Croatian: PSIHIČKI UZROCI BOLESTI (5th edition)

French: LES CAUSES PSYCHIQUES DES MALADIES (9th edition)
Japanese: 精神面から見る 病気の原因

Portuguese: AS CAUSAS EMOCIONAIS DAS DOENÇAS (9th edition)

Brasil: AS CAUSAS EMOCIONAIS DAS DOENÇAS (9th edition)
Chinese: 疾病的精神原因 (9th edition)

Hungarian: A BETEGSÉGEK LELKI OKAI (11th edition)
About the download
Dear Friends,
additional materials to my New Medicine Book are available for free on this site in various languages.
It is a gift for you, for the New Earth, for a new time.
When you have verified the knowlege in my book, and if you consider it of value, I would be grateful for a donation to help fund further translations.
Please contact me if you have a publisher who will produce a print version of this book, or if you would like to translate it into another language. That would be magnificent.
Björn Eybl
in collaboration with IBERA-Verlag
Wien, Austria
About the author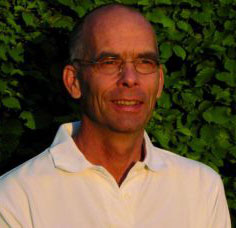 The author Björn Eybl was born in 1965 in Austria.
After high school, he finished at the Los Angeles Olympics in 8th place in windsurfing.
Rather than joining into his father's trade business, he opted to become a massage therapist.
Since then he worked as a therapist for over 25 years in private practice. He is married and spends his free time with his wife in the mountains. For the last 12 years, he has intensely worked with Dr. Hamer's discoveries by giving lectures and seminars. The author is committed to the dissemination of Dr. Hamer's life work.